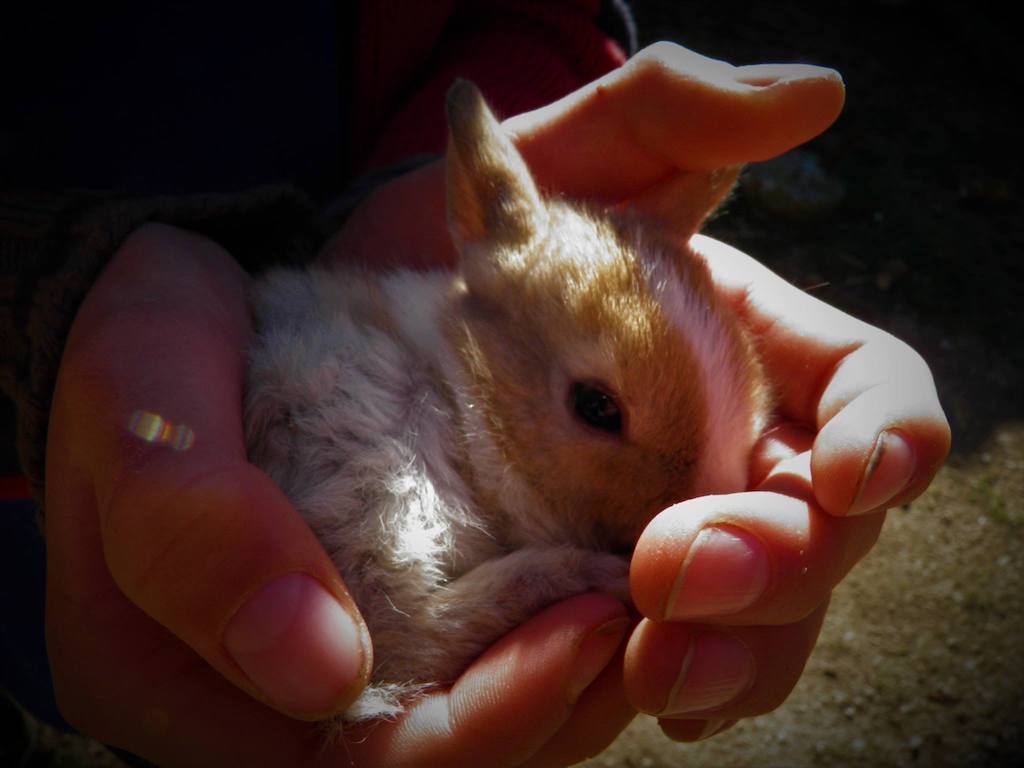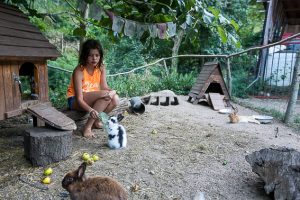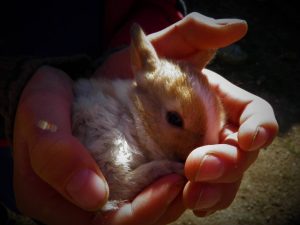 Who is going to help us to take care of the little animals?
Feed them grass and carrots and don't forget to give them a hug.
And when it's getting dark remember to catch them before the fox does!
White Wolf and Nandi are our family dogs.

Kind to everyone and used always to have children around. They love to go on a hiking trip with you. But beware because they love tasty snacks! So don't leave anything tasty unattended.
Our chickens have their own house at the other side of the river, they stroll around in the sunshine and like a nice sand bath. Gather all your leftovers and put them in the food bin; they'll reward you the next day with a tasty egg.
The horses are real Merens (a breed from the Pyrenees)
Once a week we fetch them for a walk: everyone is welcome to brush them and to help to put their saddles on.
Who can braid their manes?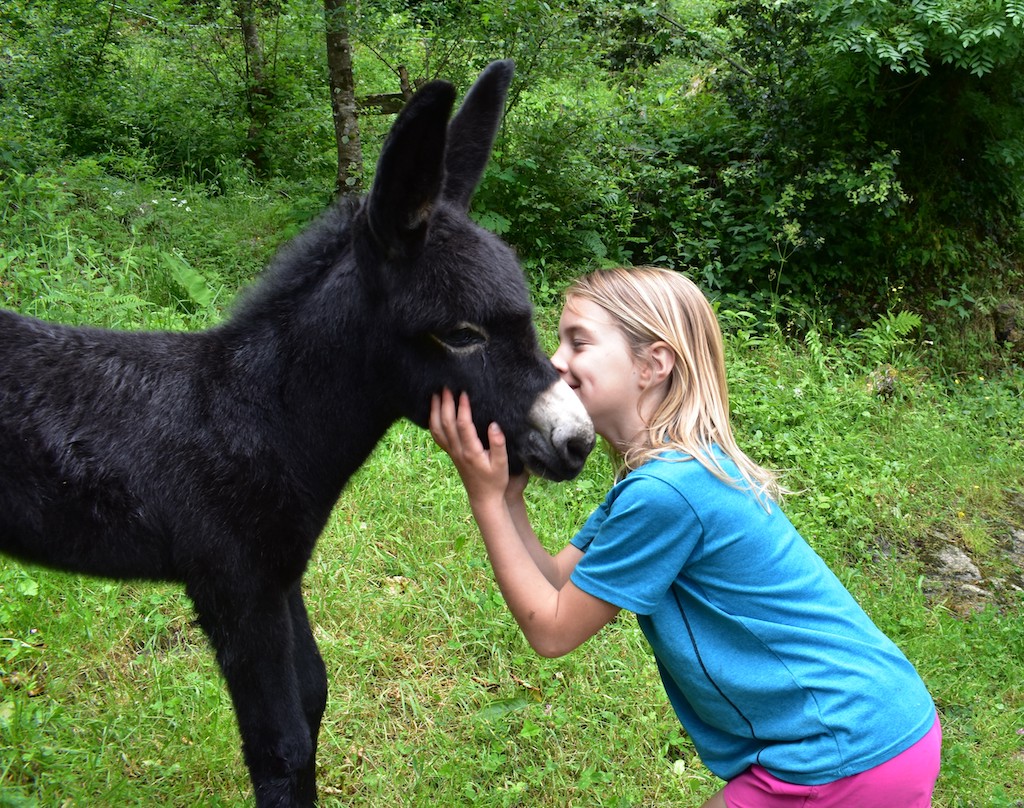 Billy, our sweet Catalan donkey walks in the meadow with her daughter Giraffe.
The young donkey is still a bit naughty.
Teddy was found at just 2 weeks old, barely alive. She was taken care of by some of our guests. And look what happened. She became a lively wild tame boar. She is now back in nature.
We often take care of weak wild animals.
Our small farm animals enjoy the shade and grass under our plum trees.
Goat, sheep, child or goose, everyone is welcome to come and eat the (fallen) plums.
The animals in the pasture behind our house enjoy attention and a hug.
Who helps take care of them every morning?
Sam and Liesje
They have fed from more childrens hands than any other kitten in the world.
And then there are other animals, all around.

For you to find: the butterflies, the foxes, magic lizards, fish, toads, snakes, squirrels, mouflons, dragonflies, wild boars and many many more……….