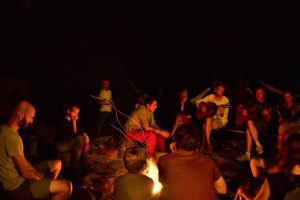 After a wonderful day with the children in the water, building dams and sliding down waterfalls, taking a long hike through the mountains or just having a nice day in the hammock with a book, it is time to come together in the evening to share stories and experiences at the campfire.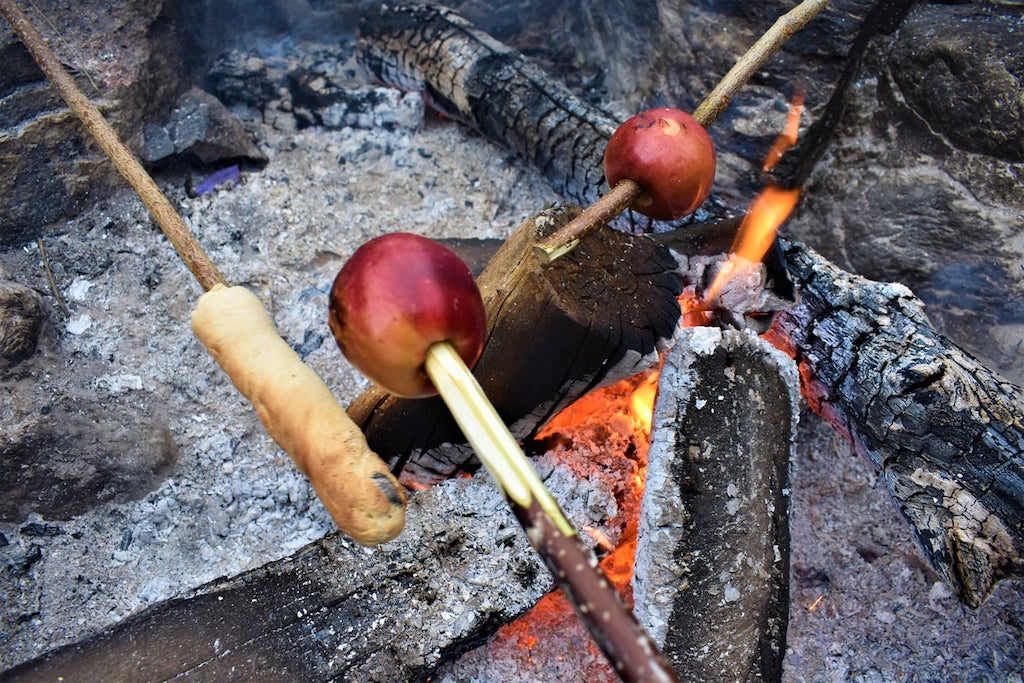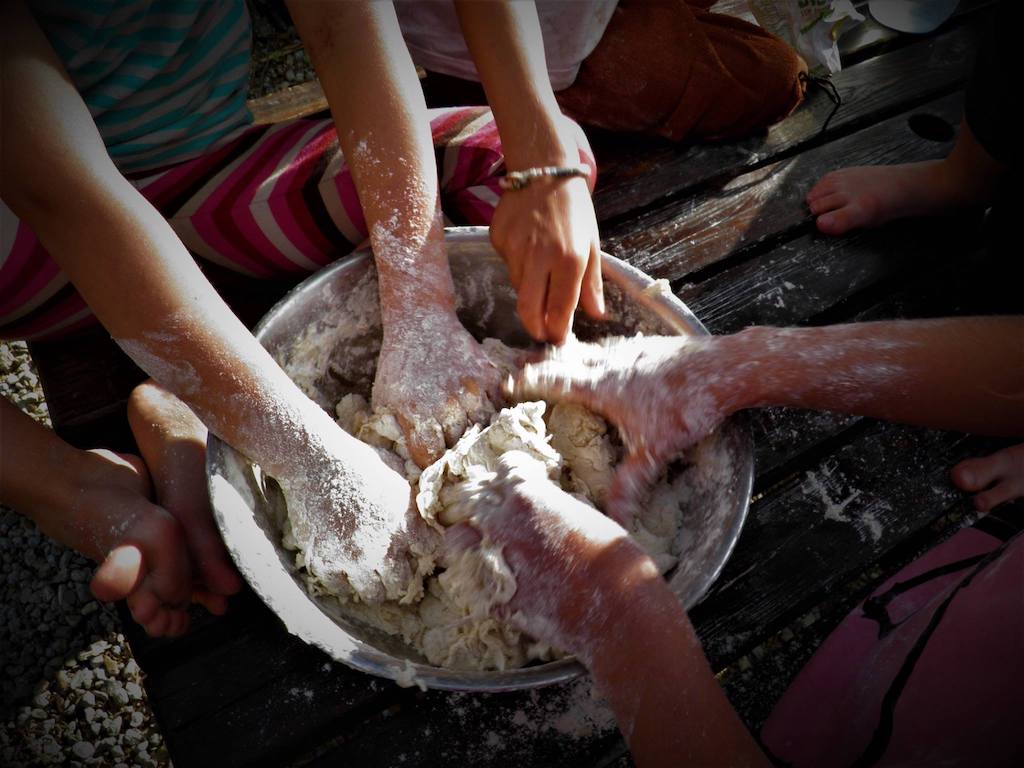 The children bake breadsticks on the fire and eat it with plum jam from our orchards, at 8 o'clock the bell rings for a delicious organic-vegetarian meal.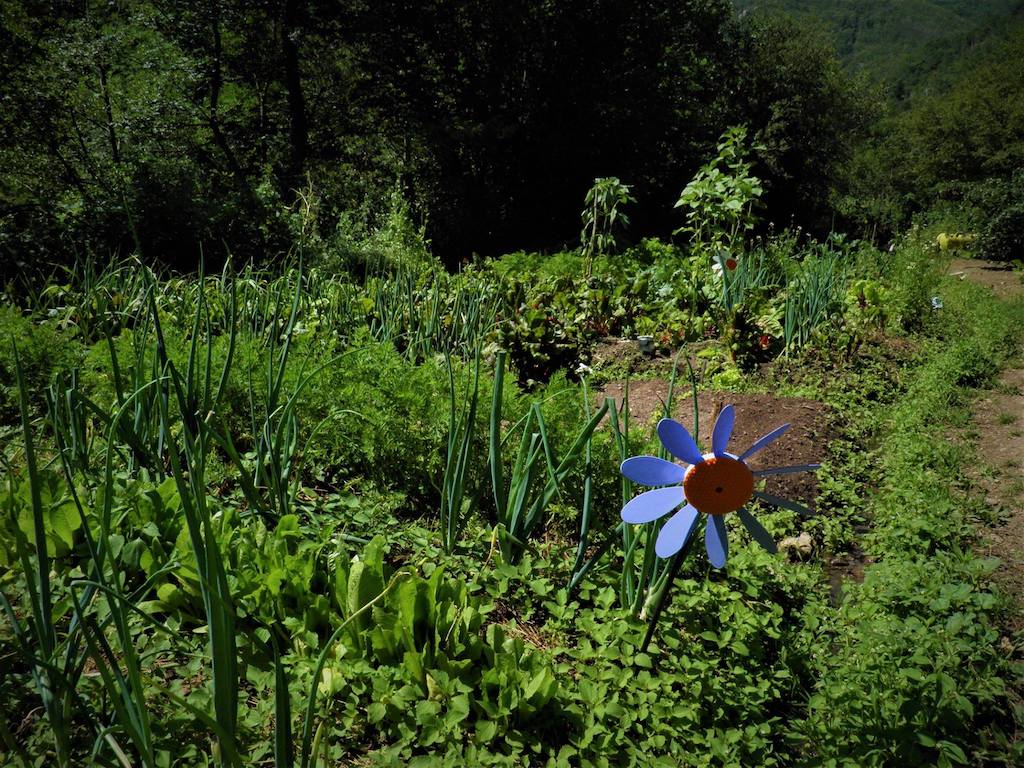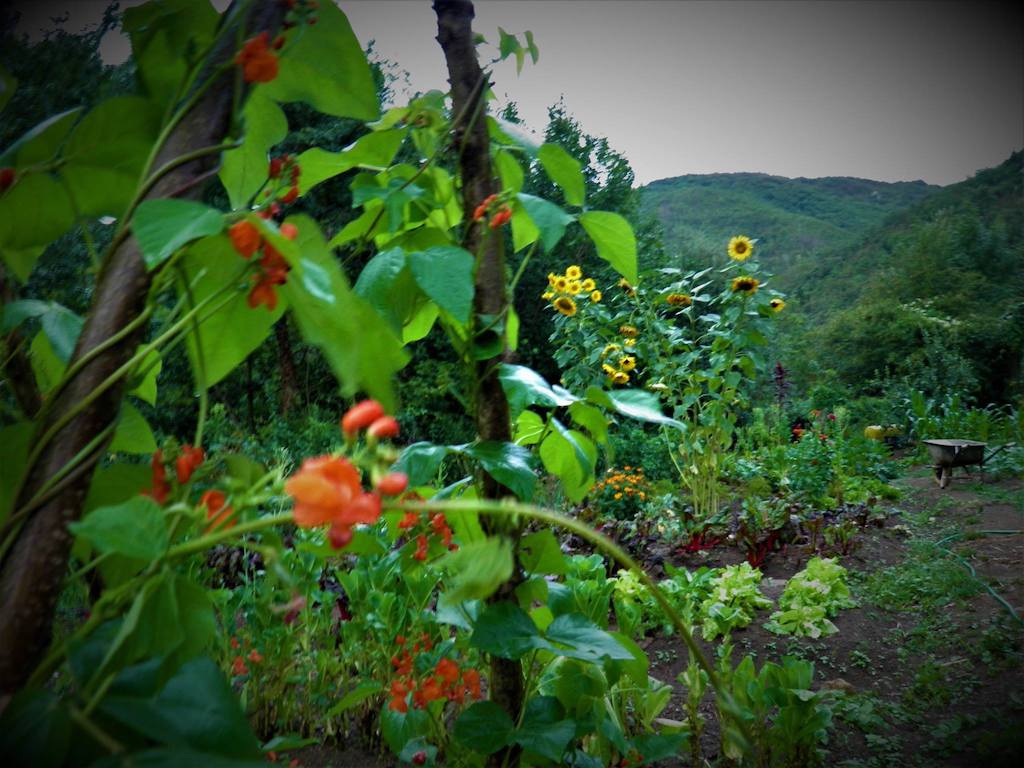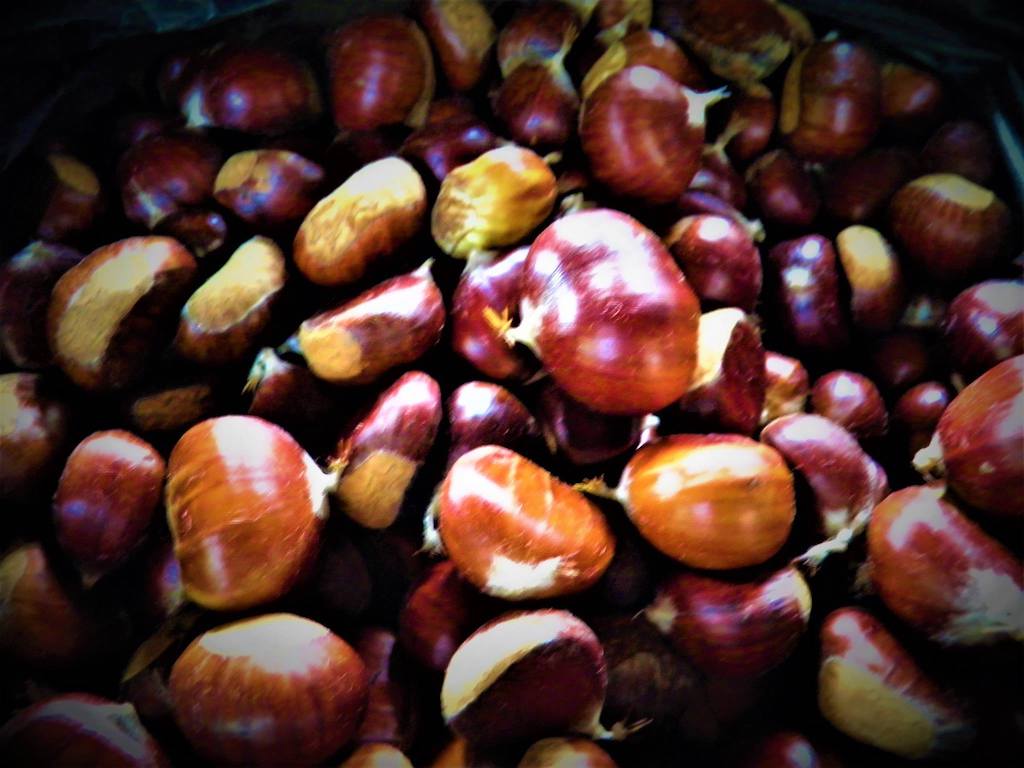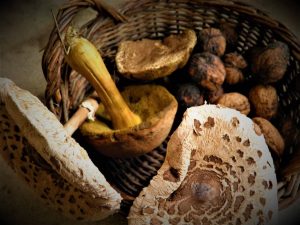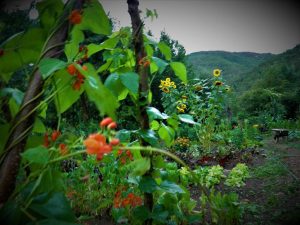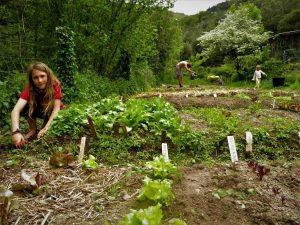 We serve salads from our own garden, a varied meal with as many organic ingredients as possible and desserts with fruit from our farmland, for everyone who has registered that day. It is also possible to tell us when you make your booking that you want to enjoy our meals throughout your stay to enjoy an extra relaxing holiday!
All our meals are 100% vegetarian! and as much as possible organic and local. In consultation it is possible to take special diets into account. Like gluten-free, vegan, sugar- or lacose-free.
We charge €18 for adults and €13 for children.
Our offer:
On Saturday we serve large plates of pizza, with salad from our garden, ending with a dessert. A perfect moment to meet all newcomers and welcome each other after a long journey.
On Sunday a Mexican dinner is on our menu; nourishing wild rice with a delicious bean / corn curry, corn burgers and taco chips with a spicy homemade chili sauce, a fresh tomato salad A delicious dessert completes the meal.
Monday we make a Quiche and serve it with potatoes, rosemary, garlic and olive oil from the oven, a fresh salad from our own garden and a delicious dessert.
On Tuesday, after a horse ride through the mountains, we end the day with pancakes. The first round of pancakes comes from the oven and are filled with vegetables and cheese. Then we serve pancakes with fresh fruit, melted chocolate, homemade jam and ice cream.
Wednesday is the highlight of the week, we offer a very extensive and varied Indian meal which consists of fragrant Basmati rice, homemade Chappatis (pancakes) Aloo gobi (cauliflower-potato curry), Dahl (lentil curry), Palak paneer (spinach curry) and a refreshing Raita (yogurt with cucumber), Chutney, freshly baked Samosas (vegetable pans) and a spicy cup of home-made Chai (spicy milk tea). The meal ends with Kheer (rice pudding).
Thursday After the organised day hike, it is time for homemade (sweet) potato fries, different sauces (such as homemade garlic and peanut sauce)
Vegan vegetable/lentil burgers, a big healthy salad and a delicious dessert.
Friday we have a large cozy "Potluck", everyone brings their own (vegetarian) meal and we share everything together. Fargassa brings in a large lasagna and salad. In advance we offer dough (and homemade jam) for the children to bake breadsticks at the campfire. We all do the dishes outside together !!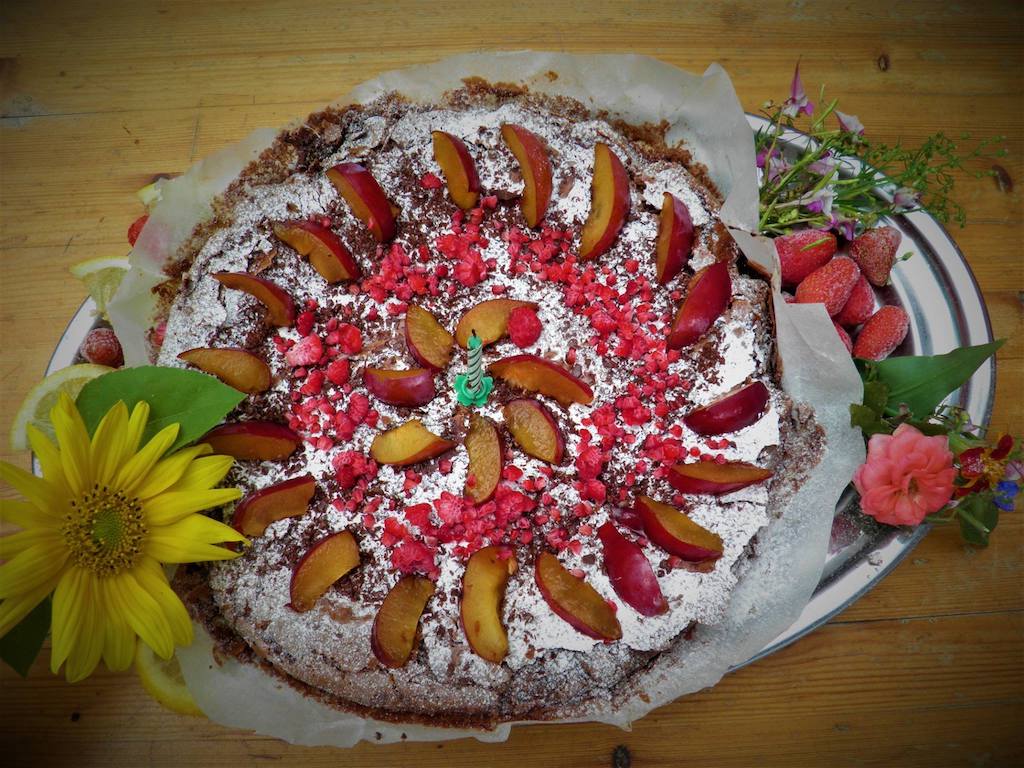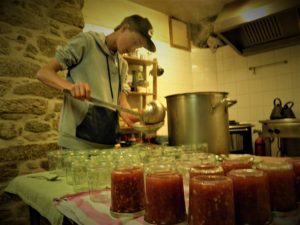 We bake fresh, organic, whole-grain bread once a week. There is fresh yoghurt from our own kitchen every day, eggs from our chickens and a wide selection of homemade jams.
For those who prefer to stay on Fargassa rather than drive to the valley to do some shopping, we have fruit and vegetables from our own fields and a small shop with a wide choice of basic products such as macaroni and spaghetti, rice, tomato sauces, beans and lentils, tea, coffee, flour, milk, butter and cheese, cookies, chocolate and chips etc. In addition, there are fruit juices, beer and wine.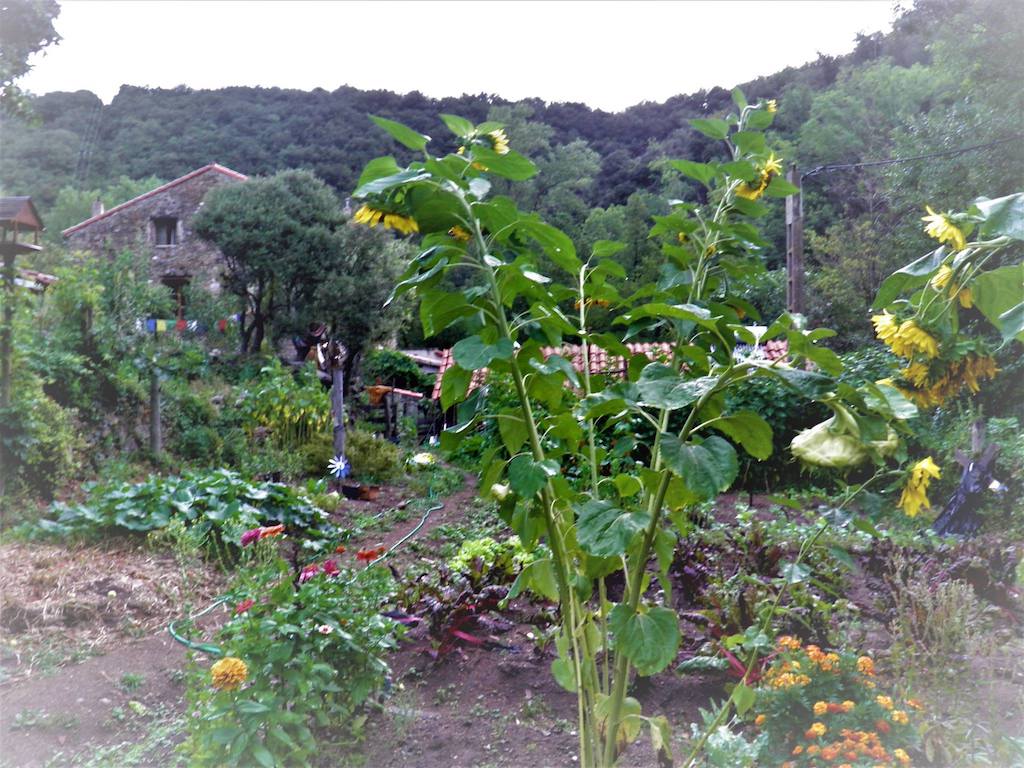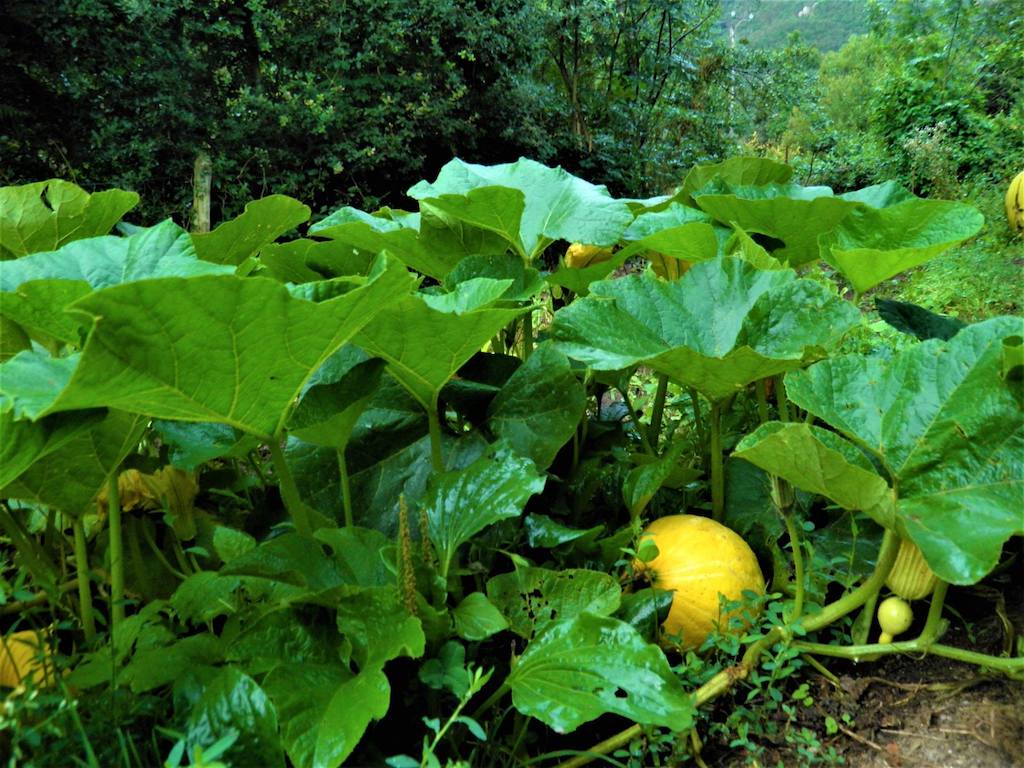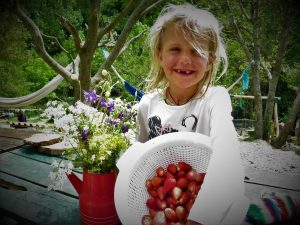 We sell fruit ice lollys from fresh fruit from our own fields, possibly supplemented with exotic fruit and organic fruit juices. And … if you would like to take a picnic in the afternoon on one of our offered hikes or on your own, we will be happy to prepare it for you.