Main Content
Welcome to La Fargassa
The surroundings are breathtakingly beautiful. Pure, rough and challenging. The road up through the Mondony Gorge is an experience never to be forgotten ! The Mas, at one time a forge, where the iron ore, carried from the Canigou, was melted, is surrounded by wooded slopes with chestnut, beech and oak trees.
A river runs alongside the house.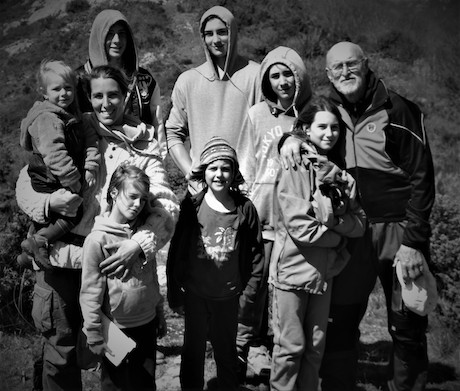 We run barefoot through the grass, jump from rocks into the river, feast on the delicious strawberries, make flips on the trampoline and glide down the waterslide. We take care of the animals, tell each other stories at dinner time and play adventurous games like "Life Stratego" during the late evening together with other children! We intensely enjoy the richness which the contacts brings us. We practise meditation and make long hikes to Rock San Salvador along with those who want to join us. We sing and make music near the campfire in the evening. We really enjoy the contact and mutual commitment. A vacation free from WIFI and mobile coverage, surrounded by nature. We welcome you all to share this beautiful place with us, hidden in a corner of the French Catalan countryside. Take it away with you in your heart for as long as you live ! Frauke and family
The Area
The sound of water is all around. Mostly peaceful, nice to dream on, but at times after heavy rainfall, forceful, mighty. The everlasting music of the water is in beautiful contrast with the unreal silence that reigns higher up in the mountains around the house.
We hope to see you soon !
By daytime you will hear the joyful voices of the children playing in the river. In the evening there is the heightened whistling from the toads and the lone cry from an owl. At night you dream away under the silence of a magisterial starry sky.